Thursday, May 30, 2019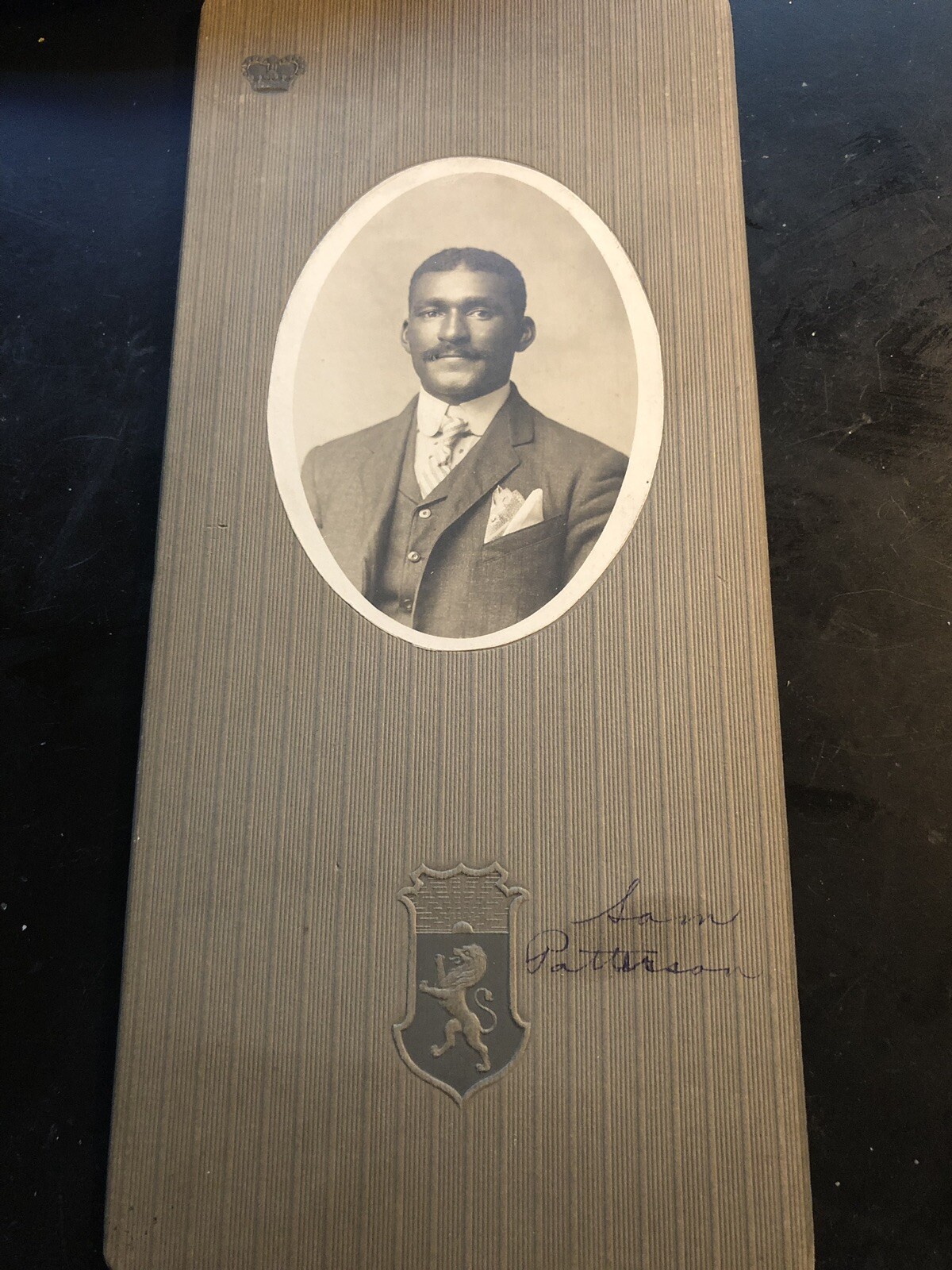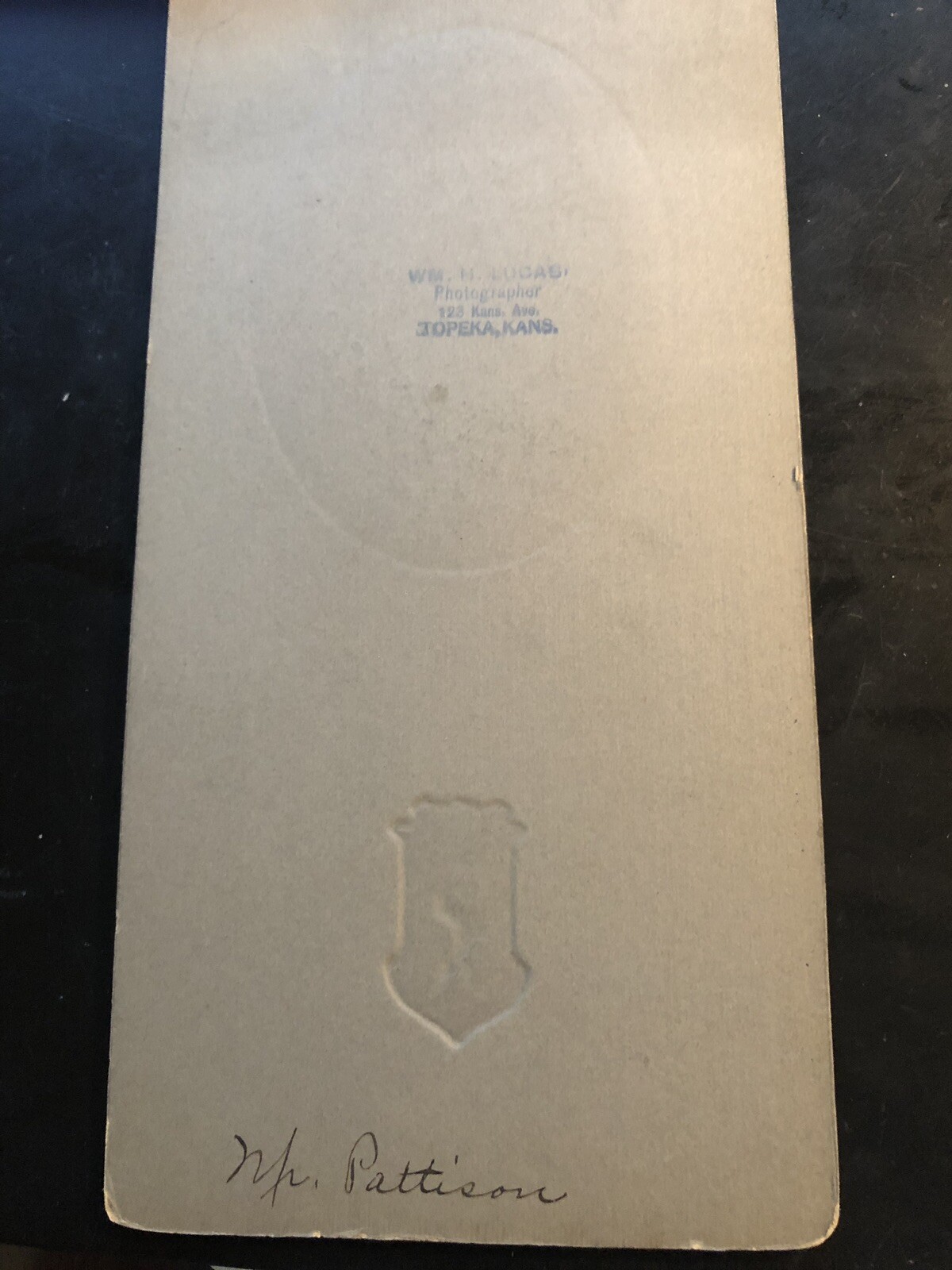 Posted by

Christine
at 8:49 AM
No comments:

Saturday, May 25, 2019
This little business card is one of the pieces of ephemera that I picked up years ago and it has been sort of wedged in my mind..I have always intended to give it to Joan Barker at THS as I feel the THS collection is probably the highest and best use, but I haven't, I have studied groups at the turn of the century for years, or that is my excuse. Today, I ran into my hero, Nick Chiles attending an International Order of 12 meeting in Ft. Scott (this is in 1904) and this litt
le card popped into my mind. After getting way sidetracked from my original purpose, I discovered the Order of 12 was a force in Topeka from before the Plaindealer began in 1899. It was an order of black Masons, it met at the Shiloh Baptist Church for at least part of it's existence and it had books printed (I would love to come across one of them if anyone does let me know). And yes, it had a junior club that was at THS and this a membership to that club. I am putting this away for today, but sorry, Joan Barker, I am going to hang on to the card until I learn the rest of the story, then it can reside at THS.
Posted by

Christine
at 5:16 AM
No comments:

Monday, May 20, 2019
From In Search of the Racila Frontier: African Americans in the American West by Quintard Taylor

Black Led Philanthropic organizations

December 1849-- San Francisco--Mutual Benefit and Relief Society--assist newcomers and encourage black emigration to California

Philanthropic and Intellectual/Cultural Organizations:

1851--San Francisco--Anthenum--Center for intellectual life

1863--Sanitary Fund--precursor to the American Red Cross

Political Organizations--

1862--Franchise League of San Francisco to campaign for voting rights and an end to testimony restriction (repealed in 1863, although testimony restrictions continued against Indian, Mongolian, and Chinese)


Newspapers:

1856--California (statewide) Mirror of the Times--First Black newspaper west of St. Louis

1862--CA--Pacific Appeal by Philip Bell

1865--CA--Elevator by Philip Bell

Colored Conventions--All male conventions designed to present political grievances and chronicle black success

1817 Philadelphia-first national

1830's--statewide conventions held in Ohio, Michigan and Illinois

1855, 1856 (Sacramento), 1857 (San Francisco) and 1865 (Sacramento)--conventions held in California

October 1863--23 delegates representing roughly 7,000 blacks gather in Leavenworth for the first Kansas State Colored Convention

Prohibition of Black Homesteading on Public Lands

1857--California

Exclusion of black children from public schools in rural counties

1857--California

Kansas

1865--12,527 black population; 56% in Douglas, Leavenworth and Wyndotte countyies

Captain H. Ford Douglas--highest ranking African American officer in Kansas

October 17, 1862-- First Kansas Colored Infantry organized near Ft. Lincoln in Bourbon County

July 1863--First Kansas Colored fought in the largest engagement in Indian Territory at the Battle of Honey Springs

June 1863--Second Kansas Colored formed under Col. Samuel J. Crawford (2,083 total men in both regiments)

1865--John Martin editor of the Atchison Champion

1868--

Texas

1865--Granger's force of 1800 soldiers reaches Galveston where he issues General Order O. 3, the TX emancipation proclamation which initiates the Texas Reconstruction.

1866-- Constitutional Convention restricted black legal testimony, required racially segregated schools, called for the dismantling of the Freedman's Bureau, repudiated the Civil Rights Act, added railroad passenger segregation, black exclusion from service on juries or public office holding, "whites only" Texas Homestead Act, child apprenticeship law allowed white employers to control the labor of black children until they were 21 or married, contract labor code bound families to employers who could impose fines on any worker guilty of disobedience or unapproved absence, vagrancy laws/labor contracts, established TX's convict leasing system.

1867 US Congress passes the first of three Reconstruction Acts which require a new constitutional convention to be elected by all eligible male voters, denied voting rights to ranking ex Confederates.

1870s--46 Freedman's Bureau sponsored schools , 5, 182 students enrolled whereas there had been 11 African American students in the whole state ten years before

Early 1870's--Black TX brief period of a strong voice. 14 blacks served in office (blacks made up 30% of the state's population, but blacks never exceeded 12% of the legislature) Led by George Ruby and Matthew Gaines--called for integrated public schools.

14th and 15th Amendments ratified, outlawed bribery or intimidation of voters, prohibited discrimination (not segregation) of public transportation, centralized pulbic schools (not desegregation) organized the Texas State Police.

1867--Tillotson College of Austin founded by Congregational Church

1875--39 black towns

1872--integrated TX State Police abolished, replaced with all white Texas Rangers

1873--KKK murders former state legislator Goldstein Dupree while campaigning for the re-election of Gov. Davis

Indian Territory

1865--Brevet Major General John Sanborn appointed special commissioner ot investigate conditions of freedpeople in IT. Visited and recommended ex-slaves be given a tract of country by themselves.

Seminole and Creek favored incorporation of former slaves into tribes

Cherokee divided on former slaves role in tribe

Chickasaw and Choctaw exhibited a "violent prejudiced" toward freedpeople with assaults and murders. Federal government had to place troops to protect freedpeople.

1866 US gov. nullifies previous treaties with the 5 Nations and creates new treaties which abolished slavery, required tribes to cede the western half of their lands to the federal government and called dfor reorganization of the tribal governments. Tribes could individually decide fate of freepeople. Creek and Seminole made former slaves tribal citizens with full civil and political rights; 18

1866 Choctaw and Chickasaw refused to share land/property because other slaveholders of the Confederacy had not been forced to do so. Enacted black codes including vagrancy act, vigilantes forced many to flee.

1866 Creek and Seminole ex-slaves received allotments and allowed to participate fully in tribal government.

1870 IT had 68,152 residents, 87% Native American, 6378 blacks, 2,407 whites.

Allen Wilson case--Attr. General declared that the US was not bound to regard Cherokee law as the final word in intruder cases. Making it virtually impossible for the nation to remove Wilson and other ex-slave intruders, opening up the nation and IT to non-Indian intruders.

National--

March 1865--Congress legalizes slave marriages

1867--vote was granted to black men in the Dist. of Columbia; the Territorial Suffrage Act extended suffrage to western territories (without President Johnson's signature). Reconstruction Act extends suffrage to freedmen in the former Confederacy.


1869--15th Amendment ratified by 2/3 of the states enabled black men through out the nation to vote.






Posted by

Christine
at 4:32 AM
No comments:

I am reading Robert Caro's new book, Working. He is the author of the definitive book on Robert Moses--the New York powerbroker and the four volumes of the Path to Power series on LBJ, some of my favorite books. It is a bit of a boast but Caro and I think along the same lines.
Posted by

Christine
at 4:02 AM
No comments: